Word of mouth marketing is one of the most popular marketing tactics for independent and international schools. This is especially prevalent for those schools that predominantly operate within a local community. While this approach typically demonstrates a solid ROI, as there is no real associated expense, a school cannot rely on word alone.
Independent schools need a fully rounded, holistic marketing approach. Word of mouth marketing won't necessarily reach your full target audience, especially for schools that operate internationally, and its critical to ensure you're maximizing every opportunity to extend your reach.
It's important to build a marketing strategy for schools that utilises available data and combines a variety of methods to understand how best to resonate with potential applicants. Long-term and short-term marketing strategies are equally key, and a solid marketing foundation will continue to serve you into the future.
So how do you build an effective marketing strategy for schools? Here are some key steps to a targeted marketing approach.
Identify your goals
The primary basis of any good plan is to know what you're aiming for. You need to know what you'd like to achieve with your marketing before you chart a course to get there.
Take a look at your current performance and your wider school goals. Are you looking to increase applications by a specified amount? Your metrics will help you to understand how successful your current marketing journey is, and which parts of that journey contribute to the majority of your applications.
Do you need to increase conversions? Or are you simply looking to increase web traffic to begin with? Your marketing goals will guide which methods and marketing channels you implement within your strategy. For instance, if you're looking to increase web traffic, focusing on improving your website and SEO will be key to achieving that goal.
Build goals that are specific and measurable. You need context for your progress, and you need individual milestones to reach to ensure that you can categorically say whether you did or didn't achieve your goals.
Always keep your marketing goals in mind throughout the process of building your strategy and continue to evaluate your progress towards those goals.
Know your audience
Data is the heart of any good marketing strategy for schools. The basis of marketing is the ambition to reach the right people, at the right time, with the right message. To begin, you need to know who those people are.
Building a fully rounded buyer persona will help you to further understand the person on the receiving end of your marketing. A buyer persona is more than just a demographic. It's a specific profile. You might have multiple relevant personas, but they should all delve into the psychographics of your target audience.
So where do you start?
Begin by taking a look at your existing community. Who is already engaging with your content or website, and what do your currently converted applicants and existing school community look like? Are there similarities?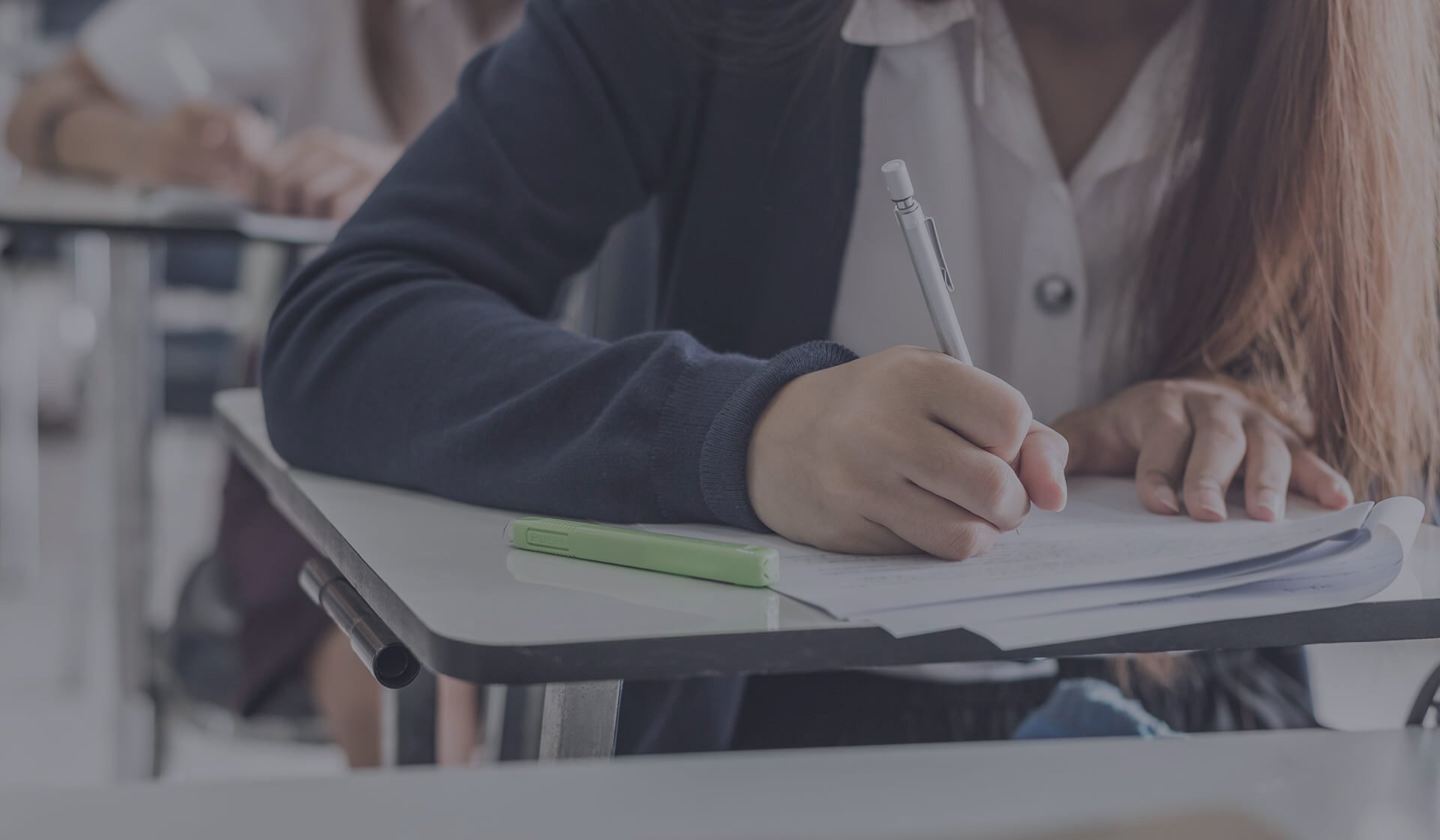 Typically, there will be common denominators among your chosen audience. These often give a good indicator of the type of person that resonates with your school, and their individual motivators.
You should also consider your ideal persona. When you're generating your marketing materials, who are you seeing as your end recipient? Identify the details of the person that you would most like to target.
Collate all of this data and break it down into demographics to begin. These include age, gender, location, occupation and more. This is still vital data and will help you to find obvious segments within the audience.
Next, delve further into these groups. You need to identify common psychographics. For instance, what motivates them? Why did they choose your school? What are their primary concerns or pain points regarding school applications or school life? You might find there are clear connections within your audience that should be used to inform your further marketing and messaging.
Hone your value proposition and messaging
Your marketing is used to portray your school and your brand image. You need to have a strong idea of what makes your school unique and use that to inform your marketing messages.
Your overarching marketing message and value proposition needs to resonate with your audience specifically. It also needs to demonstrate what makes your school different from the rest. However, try to avoid being too broad. While this might seem like the best way to attract as many people as possible, ultimately, you need to be attracting the right people to convert them into applications.
Generating a value proposition and marketing message that works may take time, testing and multiple iterations. However, it remains a critical foundation for your overall marketing strategy.
Consider your platforms for a combined marketing approach
Once you've generated a sound understanding of your audience, your value proposition and your messaging, you can begin looking outwardly with your marketing strategy. This means that it's time to choose the marketing approaches and platforms that you're keen to implement.
Generally, there are two key forms of marketing: inbound and outbound. The best marketing approaches employ a combination of the two. Inbound marketing drives a longer-term marketing effort. This includes website content like blogs, SEO strategy, and downloadable content. Outbound often provides results much quicker but can be costly depending on the chosen methods. These include paid advertising, email marketing and events or conferences.
The difference in approach is why a combination provides the best reach for your marketing strategy. Your inbound continues performing for you while you generate traction using outbound techniques.
Consider your audience and your message. Where are your audience most likely to engage with your school? Are they attending school events? Or, perhaps they spend more time on social media. Always keep your audience and your message in mind when choosing your channels and beginning to plan your marketing calendar.
Testing and analytics
Building a marketing strategy for schools isn't always a science. Performance will shift and you'll always need to continue iterating and testing new platforms or features. That is why your marketing metrics and analytics data is so vital.
Continuously evaluate your performance across campaigns and platforms to get a better understanding of what's working for you, and what isn't. Results may surprise you, but this will help you to build a better marketing approach overall.
Marketing is never one and done and the best marketing strategies evolve over time. Look back at your metrics at regular intervals and this will also help to add context to your journey towards your end goals.
Boost your admissions with iSAMS
Converting prospects into applications isn't only about the marketing journey. Assuming that your marketing has worked effectively, and your prospect is ready to submit an application, your admissions process needs to be as smooth as possible.
Clunky and complex admissions can easily turn a prospective applicant off. In today's digital-first world, quick and simple paperless admissions systems are the expectation. With that expectation, comes concern over data privacy.
iSAMS' cloud-based, paperless admissions system promises to keep school data secure, with a powerful admissions software that integrates seamlessly with the wider MIS. A fully school branded and mobile responsive admissions website ensures that your applicants can register, submit details and manage deposit payments simply and securely.
To learn more about iSAMS Admissions system, watch our demo here: